You are welcome to my Beautycounter MLM Review. I am sure you are here because you are thinking of making Money with Beautycounter jobs. Or, Is Beautycounter an MLM?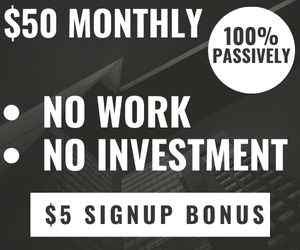 Are Beautycounter Consultants making Money? Or, Is Beautycounter a pyramid scheme? 
It is good you are researching about Beautycounter jobs.
You are doing the right thing; this is how to discover legitimate business and avoid many make money scam business online.
Be rest assure that I am in no way associated with this company, therefore expect an unbiased Beautycounter MLM review.
Please read on.
Must Read Review:
BeautyCounter at a Glance
---

Product Name: Beautycounter Consultancy
Founder: Gregg Renfrew
Year Established: 2013
Headquarters: Santa Monica, California, USA.
Industry: MLM, Cosmetics
Price: $98 + Product pack ($132-$735 upsell)
Rating: 40%
Recommended: No
Summary of Beautycounter MLM Review
Beautycounter is a direct sales America company looking into the marketing and distribution of skincare and cosmetics products.
Is Beautycounter an MLM? Yes.
Another name for direct sales is multi-level marketing.
But, is Beautycounter a scam? Or, Is Beautycounter a pyramid scheme?
Beautycounter MLM is not a scam and also not a pyramid scheme.
The challenge with this company is the business model employs in the running of its business, i.e., direct sales.
Why 99.7% of People That Join MLM will Lose Money
It is having been proven through years of investigation of hundreds of direct sales companies across the world that only 0.3% of members of any direct sales companies will make Money.
The other 99.7% will lose their Money in the process.
Mr. Jon M.Taylor uncovers it. He narrated his findings in his book "Multi-level Marketing Unmasked. " You just need to read that book. It is shocking!
I have also read and review over 100 MLM companies in different niches. His finding is correct. And you will confirm that this applies to Beautycounter.
It is only a few at the top of the scheme, the owners of the company, and the early joiners of the direct companies that will make Money. They are 0.3%.
Just check the income disclosure of any direct sales company. It is why most of them will hide it from the public eye.
Beautycounter Income Disclosure of for the UNITED STATES for 2019
The 2019 Income Disclosure of Beautycounter for UNITED STATES reflects that. 
Take a look at the average monthly earnings in the 2019 Beautycounter income disclosure statement for the UNITED STATES below.
0.20% of the consultants" Managing Director" made $24,371 (the few at the top), while 82.20% of the consultants (the lower levels) made $46.
Consider the cost of a starter pack of $98 and the yearly subscription fee of $29, with many expenses to run the business.
Note: This does not make Beautycounter MLM a scam. You must have to work extremely hard to make Money with any MLM.
My Recommendations
You can start an online business today. You are sure to be earning over $5,000 monthly if you work and implement what you will learn.
Join this affiliate marketing training. Level one of ten lessons is FREE to join. You have nothing to lose. Try it out here.
Your targeted audience will become to you without chasing your leads. You will focus on attracting your targeted customers organically.
The training will help you build a system that will continuously generate leads for your all over the world and organically.
What do you think of my Beautycounter MLM review? Do you think you can still make Money with Beautycounter jobs? Is Beautycounter an MLM? What is your take?
What is Beautycounter?
---
BeautyCounter is a company based in Santa Monica, California, and founded by Gregg Renfrew in 2013. 
 Beautycounter MLM produces and markets a range of skincare and cosmetics products, which they claim are free of dangerous chemicals.
Unlike similar businesses that use traditional methods to promote their products, this company instead has over 40,000 independent consultants who enroll in their affiliate business opportunity. 
These consultants or affiliates sell the company's products through an established multi-level marketing (MLM) model.
The company started with just nine products in 2013 and currently has over 150 products in its product line.  
Beautycounter Product Line
---
There are several items in the several product lines by Beautycounter. 
These products also come with a pretty hefty price tag compared to similar products.
Skincare – moisturizers, sunscreen, cleansers, etc. (cost from $17 – $188)
Makeup – foundation, powder, concealer, etc. (cost from $22 – $150)
Bath and body – Body scrubs, body balm, body butter, etc. (cost ranges from $15.30 – $188)
Counterman – exfoliating cleansers, shaving cream, toner pads for men, etc. (cost from $19 – $188)
The company claims to avoid or keep to the barest minimum chemicals that appear on the "Never List." 
The Never List™ comprises more than 1,800 questionable or harmful chemicals that Beautycounter vows never use as ingredients. 
The company has a list of over 1,400 chemicals that have been restricted or banned in the European Union's production of personal care products. 
Also, there are additional chemicals screened by Beautycounter and found to be of concern.
How to Make Money with Beautycounter Compensation Plan 
---
Beautycounter has a straightforward compensation plan. This is how to make money with Beautycounter compensation plan.
The company has four levels of bonuses for its consultants.
Retail Commission
 Here, consultants earn a 25% commission on any sales made. 
When customers buy through your website, you get a bonus.  
Personal Sales Bonus
To earn a personal sales bonus, you need to accumulate enough PV (personal volume). 
You get a 5% bonus if you accumulate between 750-1499PV and 10% for 3,000PV.
Override Commissions
This commission is from your downline. 
Any product your recruit into Beautycounter sales will count as Business Volume (BV). 
However, your rank in the system determines the amount of commission you can earn. 
For instance, as a new consultant can earn a 5% override commission on downlines orders, you are sponsored.
Director Generation Overrides
This bonus reserved for consultants who are in the rank of 'Director.' You get to earn 3% calculated based on your CV.
Start Counting Bonus
These are bonuses you earn when the people you refer signup to the platform. 
There's also Mentoring bonuses that come in the form of cash as a commission for mentoring a team.
The Beautycounter compensation plan has eight ranks in its hierarchy.
Consultant
Senior Consultant
Manager        
Senior Manager
Director
Senior Director
Executive Director
Managing Director
You can make money with Beautycounter jobs if you can follow the Beautycounter compensation plan.
How to Join Beautycounter? 
---
An intending consultant must agree to specific terms and conditions on their website before signing up for the business opportunity.
How Much does It Cost to Join Beautycounter Jobs?
It costs $98 to become a consultant. 
That is quite fair compared to similar companies operating the same model since consultants receive:
A replicated Beautycounter website.
Access to a personal "back office."
Training platform (educate new consultants on the products and ingredients)
Two products
25% discount on products; this is the commission earned for selling anything at retail price. The discount looks generous but is it really what it seems?
Are Beautycounter's Consultants Making Money?
The income disclosure reveals that about 82.20% of the Beautycounter's distributors are at the consultant's rank (bottom of the ladder) and earn an average of $46 per month. 
On the other hand, just 0.20% of the company's consultants are at the Managing Director's rank, and they earn an average of $24,371 per month. 
These figures prove that to make Money from the Beauty counter; you have to be at the top of the hierarchical ladder. Also, your earnings depend largely on your sales. Can you make money with Beautycounter jobs? Is Beautycounter a pyramid scheme? What do you think?
2019 Income Disclosure Statement of Beautycounter MLM
Beautycounter Support /Customer Service 
The company provides a customer service viz:
Business days: 6 a.m. – 9 p.m. PT
Weekends: 6 a.m. – 6 p.m. PT
The customer service phone contact is 1-888-701-9899. 
Customers can submit a request on their website.
What is Good About Beautycounter? 
Safety
The Never List is a very bold move for the company. It shows they value customer safety, which is good.
Compensation plan
Earning with the company might not be easy, but you have a good idea of how you can make it. 
The compensation plan is not riddled with complex terms common to MLMs.
Issues with Beautycounter
Minimum sale benchmark
While Beautycounter claims there is no "monthly minimum" sales quota for consultants, there is a target. 
Stated in their terms and conditions agreement is a clause that consultants need to sell a minimum of $1,200 worth of products every six months. 
A penny less, and they will not be eligible to receive their 25% commission.
While it will cost you less than $100 to join the business opportunity, you may be running on costs up to $3000 every year. 
Most of the cost comes from having to meet the biannual quota. 
The other is the cost of purchasing the products, which cost anywhere from $135 to $735.
Expensive Products
Let's face it. These products pack a massive punch in price tags. 
They range from $135 to $735. Although cosmetics make for a profitable business, most consumers would instead go for cheaper but effective alternatives.
Income potential
Given the expensive nature of the products, the income potential for consultants who intend to make it a passive stream of income looks quite bleak.
 Online/Offline Complaint of Beauty Counter
On Consumer Affairs, Beautycounter has a 2.5 Star rating based on 52 ratings. 
One consultant claimed that Beautycounter products were suitable for her skin and helped her breakouts. 
Another user commends the company for the way it tests its products for bacteria. 
Although some people express skepticism over the fact that Beautycounter is not 100% natural, another user defends them, saying that the company still uses synthetic dome products as they have not found an all-natural solution to some ingredients.
Beautycounter Lawsuit
I couldn't find any lawsuit against Beautycounter. 
Although some users complained about its products not being 100% organic, that was all there was.
Is Beautycounter Legit or Scam? 
Yes, Beautycounter is a legitimate company with high-quality products in the market. 
However, its business model may not be profitable if you do not recruit more consultants or sell products.
Is Beautycounter worth It?
---
Thanks for reading my Beautycounter MLM review. So, do you think you can make Money with Beautycounter jobs? Is Beautycounter an MLM? 
Is Beautycounter a pyramid scheme? 
Most MLM programs always suit early adopters, those at the top of the ladder, and the company itself.
If you are looking to go into Beauty Counter as a consumer, you might find their products to your liking.
However, you will only be able to earn an income if you are an experienced marketer.
On the other hand, I earn six figures monthly as an affiliate marketer and prefer affiliate marketing to Multi-Level marketing.
I will like to share the secrets to becoming a successful affiliate marketer with you.
Click here to find out more about affiliate marketing.
What do you think of my Beautycounter MLM review? Is Beautycounter a pyramid scheme? 
Can you make Money with Beautycounter jobs? Is Beautycounter an MLM?
What do you think? Kindly help with your opinion.
Relevant Articles:
It is great to meet you finally. John is my name, and I'm the owner of Amazing Profits Online. I am a Full-Time Affiliate Marketer at Wealthy Affiliate, a community that teaches anyone to earn a full-time income online with their own passion-driven online business. No Credit Card Is Needed. It is FREE to Join. You can also Click here to get to know more about me.