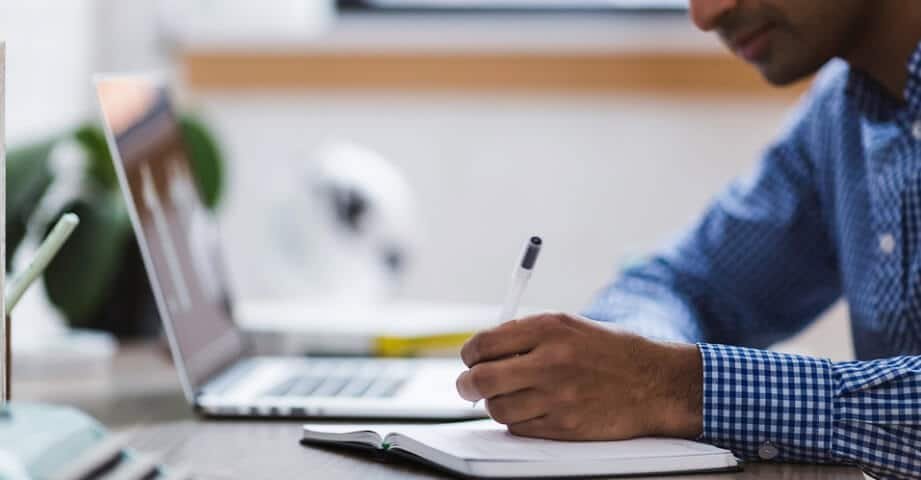 You are welcome to my iWriter review. I am sure you are here because you want to know if you still make money with iWriter. Is iWriter a scam?
Or, is iWriter a Scam? Do you want to know if you can still make money with iWriter?
Are you a writer? Do you know how to write a quality article for any purpose?
Or are you in love with writing? Then maybe you will earn money writing with iWriter.
Must Read Articles
What is iWriter?
---
This is a complete review of iWriter where you will learn how to effectively use iWriter to your advantage.
You can be making more than $200 daily if you are a good writer and you are ready to dedicate your time and energy to this.
In this article, I will explain how you can use iWriter to your advantage i.e. How to write for a living even if you are just starting out.
You will also watch a YouTube review of how it works and my best alternatives to iWriter i.e. other platforms you can start making money writing.
We have a lot of freelance writers that are making money writing.
The Internet has plenty of opportunities to freelance content writers and bloggers (See how to make money with a blog); many of them are making decent incomes from freelance writing.
Among the best site that pays you instantly for writing as a freelance is Iwriter.com.
The site allows you to sign up in a matter of minutes, which means, you can make some money writing right now.
iWriter has thousands of writers waiting for a project to be posted; fortunately, there is a lot of work all day.
Why is iWriter my best choice as of today? They never miss the payments, and the frequency of payment is very friendly (weekly, biweekly, and monthly); and they also produce quality content for their clients.
How To Make Money With iWriter
---
As a client, I get my order within two hours of submission. If you are a blogger or you always involved in writing a lot of projects, iWriter is for you.
You can start making money from various services provided by iWriter. See the details below:
Article Re-Writes
For me the best place to outsource jobs and how to write an
articles or blog is through iWriter, One of the major tasks you can contract to iWriter is article rewrite.
They do article re-write at a flash of light and at a reasonable fee. If you want an article to be re-written a hundred times, it will be treated for you in no time.
iWriter has over 100,000 writers waiting on your requests. Simply select the option for the article re-written and do the upload of your documents.
You can as well join them if your hobbies are writing or if you have a project or any article to be re-written for you.
Publish Directly To Your Word Press Blog
As soon as your article request has been concluded, reviewed by you, and okay, you can get your article request uploaded directly to your word press blog in iWriter.
All you need to do is to modify your iWriter account so that they can auto-publish your content. It works in the following sequence:
Order an article to be written

You receive your order from iWriter

And review your article as presented and approve if okay otherwise you reject for re-written

If approved, instead of downloading your article; you click " Upload Article To Word Press Blog " Then your article will be uploaded directly.
Get Kindle Books and eBook Written For You
You can get a properly formatted Kindle Books written by iWriter that you can upload to Amazon for sales, this is how to self-publish your own book.
All you just need to do is to select "project type" on your profile.
The same applies to order a standard eBook that you can either sell or give as a gift on your own website.
iWriter has simplified and automates the writing of Kindle and standard eBook and they have a lot of quality writers that will get your order out in no time.
There are other sites similar to iWriter and in this review; I will focus on my major alternatives to iWriter.
Is iWriter Legit or a Scam?
---
No, iWriter is not a scam. But I can tell you that iWriter has been around for a long time now.
The website has a lot of bad writers, and it seems that they are not in control or the platform anymore.
But, can you make money with iWriter?
Maybe!
I know you can make money as a writer and you can do that even without a website. I mean real, huge money.
But, your own platform is the best place. Social medial can revoke your access.
See my recommendation below and how I make money online.
How I Make Money Online. . .
---
This is why I am recommending a better way to make money writing. You can have your own platform as a writer with a great niche market.
My favorite ways of making money online are through Affiliate Marketing. Affiliate Marketing will help you promote other people's products online in the process you earn a commission.
The best way to learn the rudiment of Affiliate Marketing is through Wealthy Affiliate.
WA is the best program in the world today that simplifies Affiliate Marketing training. It will help convert your passion as a writer in helping people online. Instead of wasting time with think of how to make money with iWriter.
In Wealthy Affiliate, you will be thought how to turn your passion into a thriving business online. Wealthy Affiliate simplifies the science of making money online.
You will learn how to identify your niche, build your website, and come up with content (articles) as relating to your niche.
This will help you drive traffics towards your website.
The good news is that you can join Wealthy Affiliate with a free trial at $0 cost. Just to test the learning process at Wealthy Affiliate.
My recommended option for you is a premium option, you will have access to 25 websites with hosting, more than 100 + text training, and a community of over 800 affiliates around the world.
The community of affiliates will provide the forum support you need in your training and developments. You also have direct access to Kyle and Carson (the owners ) privately at any time.
You now have the same opportunity to start making money by writing an article for a living.
Is iWriter Worth It
---
What do you think about my iWriter review? Can you make money with iWriter?
Or, Is iWriter a scam? What is your take? iWriter cannot earn enough money online.  
Are you ready to start making money with iWriter?
Do you have a better option? Or is there any new article writer website you know?
Kindly drop your thought in my comment area below. I will love to read your opinion and I also promised to get back to you ASAP.

Note: Please know that you can always contact me at Wealthy Affiliate, this is my Wealthy Affiliate Personal Profile.
Thanks for reading my iWriter review. Can you now make money with iWriter? Or, is iWriter a scam?
I can categorically inform you that you can not make enough money with iWriter that will change your life. But Wealthy Affiliate can help you make a fortune online as a writer.
Also, do well to leave your comment here. Do you have any questions? I will respond to you immediately.
 iWriter Review | YouTube
Relevant Articles