You are welcome to my Coinmama review.
This is a complete Coinmama review where you can use either your credit or debit card to buy bitcoin and another crypto online.
But, Is Coinmama a Scam? Can you really make money using Coinmama exchange to buying Bitcoin and Ethereum?
Therefore, you are in the right place where you will learn how to achieve your objective.
Bitcoins and Altcoins exchange have taken the online marketplace by storm. Their value is going through the roof and their popularity is all the rage.
One major challenge is how to buy Bitcoin with a credit card. this article is all about Coinmama and how to use Coinmama website more effectively.
You will also watch the YouTube video of how to use Coinmama to purchase both Bitcoin and Altcoin with Credit or Debit cards and on how to use the website " Coinmama" to  your advantage
Check Out My #1 Recommendation to Earn a Full-Time Income Online. Start This Affiliate Marketing Training Now (Level-1 with Ten Lessons Is FREE). No Credit Card Is Required to Join. Click Here to Learn More
What is Coinmama About, Exactly?
---
Coinmama website is one popular place online where you can buy Bitcoin with credit card easily and fast.
The online community has adopted and popularized cryptocurrency transactions turning Bitcoins and alternative coins into a must-have. Top on the list of virtual currency is Bitcoins.
Are you still wondering what Bitcoin is?
A Bitcoin is a decentralized virtual currency or cryptocurrency that operates as an open-source to facilitate person-to-person transactions without any central repository or single administrator.
Bitcoin was created by the pseudonymous Satoshi Nakamoto in 2009 and has since then taken a life of its own.
The Bitcoin source code is available to everyone and any web developer can review or modify the code anytime provided they do not change the Bitcoin Protocol.
Coinmama is the largest and oldest Bitcoin and Ethereum broker in the market.
It is based in Slovakia and is registered on FinCEN (Financial Crimes Enforcement Unit) which is a plus for the buyers who could be jittery about its legitimacy.
The most popular aspect of Coinmama is the Credit Card feature.
Why Coinmama Is Important
---
Coinmama is the first broker to allow buyers to buy Bitcoins via Credit Card. This is helpful because the other purchasing methods require going to the bank and/or time-consuming verifications.
Buyers can also purchase Bitcoins from their E-Wallet or via Western Union Money Transfer.
The Coinmama site is very easy to navigate. It is modest and straightforward with all the features readily on display.
It offers services in 7 languages; English, Italian, Spanish, Germany, Russian, Portuguese and Arabic making Coinmama the broker with the largest range of countries that have access to its services.
You can purchase Bitcoins on Coinmama using most of the world currencies though they will eventually be converted into Dollars or Euros.
 Coinmama Review: Buying Bitcoin With  Credit Or Card
Coinmama services are unavailable in the USA except in these states; Arizona, Massachusetts, California, Louisiana, Colorado, Kentucky, Florida, Kansas, Illinois, Indiana, Pennsylvania, Maryland, North Carolina, Michigan, New Mexico, Missouri, New Jersey, Montana, Nevada, South Carolina, Tennessee, Texas, Virginia and Wisconsin.
Access to Coinmama website and its services will require you to create an account or sign up. If you already have an account, all you will need to do is sign in.
The Coinmama online service facilitates very swift and smooth transactions.
An identification upload, which is in the form of a scanned ID or utility bill, is only requested for transactions exceeding $150.
A buyer usually receives their coins immediately after verification is completed.
Verification may take anywhere from 3-6 hours. The site is an HTTPS site which means it saves none of the buyers' Credit Card information.
This gives buyers a sense of security and peace of mind while transacting on Coinmama.
Coinmama has the highest buying limits in all the brokers that accept Credit Cards. The limit is $5,000 worth of Bitcoins per day and $20,000 worth of Bitcoins per month.
The fees for Credit Card purchases is at 5.65% which is competitive considering the risk involved with Credit Card purchases.
Is Coinmama a Scam  | YouTube
Is Coinmama Really Worth It? 
---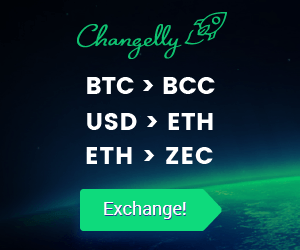 Ultimately, Coinmama is without a doubt the best Bitcoin and Altcoin broker there is, most especially when you want to buy bitcoin with a credit card or your debit card.
With 24-hour Live Chat support available and quick professional email correspondence, there is absolutely no reason Coinmama wouldn't be your destination for Bitcoin and altcoin purchases.
What do you think of this Coinmama review?
Can you now use your credit and debit card to buying bitcoin?
Please drop your thought in my comment area below.
It is great to meet you finally. John is my name, and I'm the owner of Amazing Profits Online. I am a Full-Time Affiliate Marketer at Wealthy Affiliate, a community that teaches anyone to earn a full-time income online with their own passion-driven online business. No Credit Card Is Needed. It is FREE to Join. You can also Click here to get to know more about me.